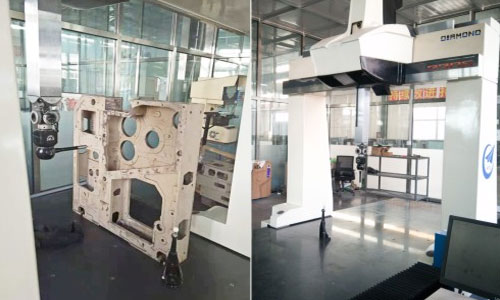 Coordinate measuring instrument
The company adopts advanced inspection and testing equipment to ensure the pass rate of products produced in the process and strictly control the quality, so as to ensure the product quality of the whole machine, improve the production process through inspection, improve the quality and enhance the comprehensive competitiveness of products.
Painting Shop
In the painting work shop, the company applies leading process of degreasing and rust free,then enters advanced painting line.The coating is epoxy resin.We adopt internationally advanced electrostatic painting device and electrostatic adsorption principle, to ban missed painting phenomenon and comprehensively seamless cover surface of workpieces.All primer, finish coat do drying treatment in order to raise adhesive force of painting. All painting rust free treating of all painting make test of 5% salt spray with 72 hours according to cars surface treatment project.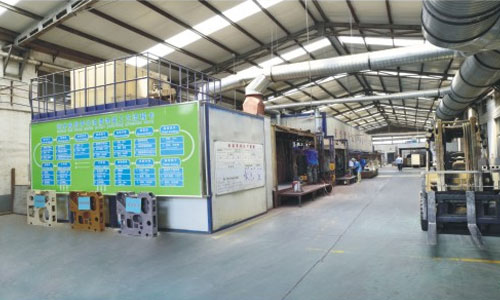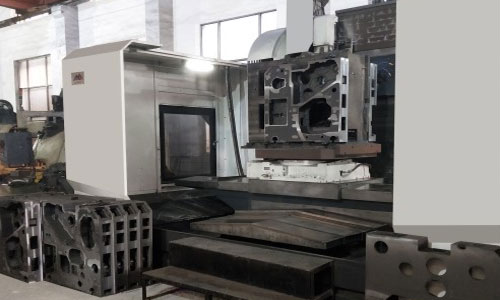 CNC machining center
CNC Machining Center is used to process key parts in a complete set, so that the product can be finished in one finishing process, high precision import processing center, complete processing of left and right wall wrenches, ensuring coaxial rotation of gear on both sides of the equipment, reducing vibration and noise generated during product operation, and improving loom stability and start-up rate.
Assembly line
The company uses the Whole machine assembly line. through the strict quality managemant. fine dilferentiation assembly process flow. The factory people use the special tool to tighten the connecting parts with constant torgue.optimizing product's quality control through whole assembly Iine's technic. we have the strict requirements about production facility's stabiliy, cost efficiency and quality to ensure whole machine's assembly qualified by100%.